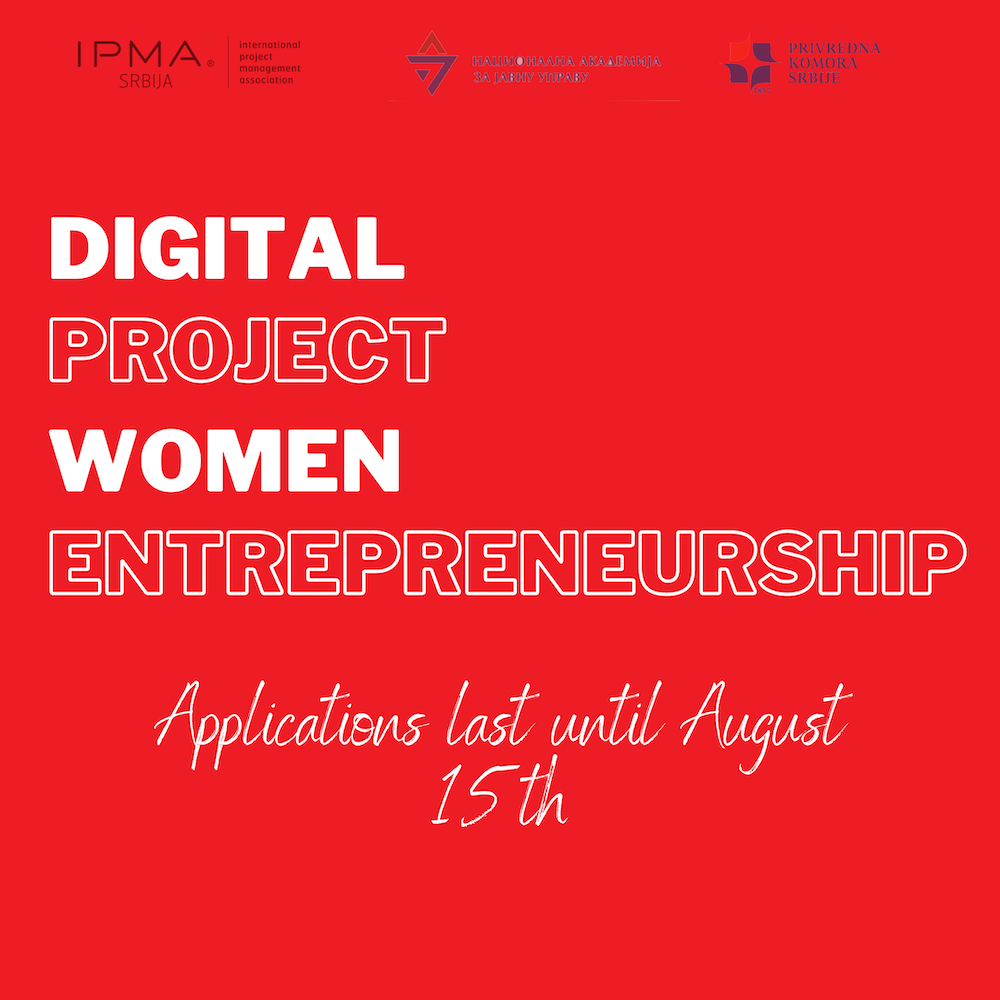 27 Jul

Digital Project Women Entrepreneurship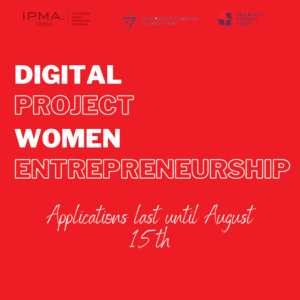 The Project Management Association of Serbia – IPMA Serbia, together with the Serbian Chamber of Commerce and the National Academy of Public Administration, is implementing a project called Digital Project Women Entrepreneurship. The goal of the project is additional education of the women in the field of digital project entrepreneurship, in order to contribute to the economic empowerment of women and improve their position in society. The project includes free training for women entrepreneurs and those who want to become one.
Applications last until 15th of August, and all information and applications can be found here.