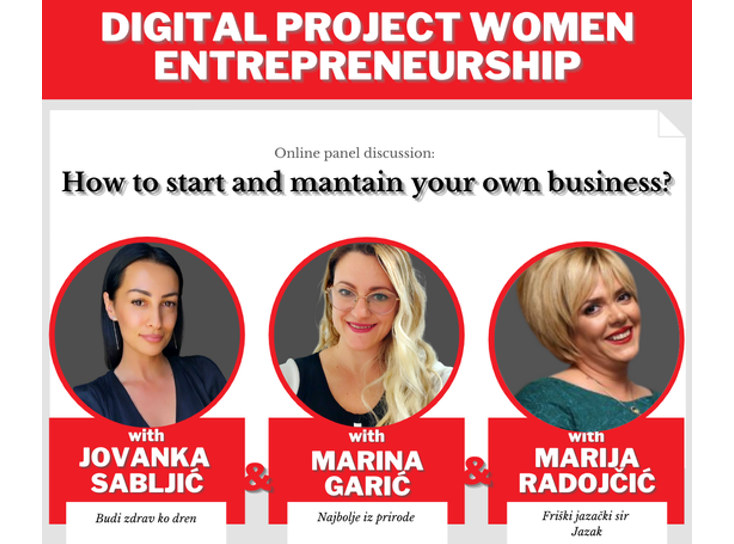 12 Nov

Online panel discussion with successful women entrepreneurs within the project Digital Project Women Entrepreneurship

Today, 11/12/2020 an online panel discussion was held with successful entrepreneurs from Serbia and the region on HOW TO START AND MAINTAIN YOUR OWN BUSINESS. At the online meeting, our participants had the opportunity to meet Jovanka Sabljić – Budi zdrav ko dren, Marina Garić – Najbolje iz prirode and Marija Radojčić – Friški jazački sir Jazak. These three successful entrepreneurs answered the questions of our participants and shared their experiences, practical advices, but also the challenges they had previously faced when developing their business ideas.

The panel discussion was attended by 30 women and the impressions are great!

Thanks again to Jovanka, Marina and Marija for their cooperation, time and desire to be a part of this project.