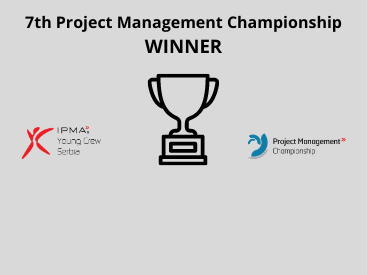 20 Mar

Students of Faculty of organizational sciences are winners of National final of IPMA Project Management Championship competition

Project Management Championship winners of the national final that was held on Sunday, March 14th are Sofija Seničić, Nikola Milošević, and Ana Ristić, students of the Faculty of organizational sciences. They will represent Serbia at the International finals that will be organized in September in Belgrade.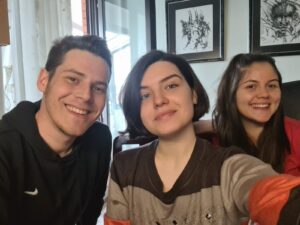 The competition was organized by Young Crew Serbia as the branch of IPMA Serbia for young project managers, within the International Project Management Association – IPMA network.
This year's qualifying round, which was held online on February 27th, gathered 46 teams. More than 170 students from 19 faculties from all over Serbia had the opportunity to solve a test of 100 questions in 100 minutes
There were 46 teams, more than 170 students from 19 faculties from Serbia that were competing in the Qualification round.
Only six teams with the best results had a chance to show their knowledge and solve the real business problem in the National final.
This project is supported by the Ministry of Youth and Sports, the Ministry of Education, Science and Technological Development, the Serbian Association of Managers and the Center for Career Development.
More information about the project and future events can be found on our website and our social media @ipma.serbia and  @youngcrewserbia.