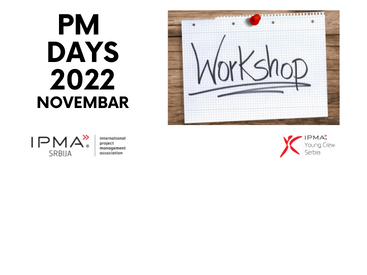 07 Dec

Project Management Days 2022 – PM Days 22

Serbian Project Management Association – IPMA Serbia this year has organized the "Project Management Days" – PM Days 2022.

"Project Management Days" 2022 were held throughout the month of November, aiming to promote project management.

Our Young Crew members participated in two workshops during the "Project Management Days".
The first workshop entitled "Career path of a project manager" was held on November 15, 2022, at the Faculty of Organizational Sciences. In cooperation with the Student Association of FON (SAFON) as our partner, the workshop has created an opportunity for students to become theoretically and practically acquainted with contextual, behavioural and technical competencies important for the project management profession. We thank the Student Association of FON (SAFON) and look forward to future cooperation.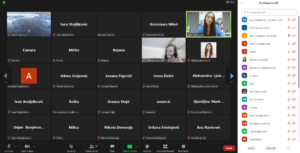 As Young Crew Serbia members are not all from Belgrade, an online workshop entitled "Project management in the IT environment – challenges and perspectives" was organized on November 24, 2022. The workshop was led by our long-term member Jana Jovanović, project manager at MobiBank and founder of the TvojCV platform. Over 30 participants of this workshop had the opportunity to interactively participate in this workshop and ask numerous questions in the field of IT project management. Thanks to Jana for the transferred practical experience in this area.
Project Management Days in 2022 were also marked by a study visit to the Faculty of Economics, University of Kragujevac, where a memorandum of understanding was signed between the IPMA Serbia and the Faculty. On this occasion, a special event was organized for students who had the opportunity to learn about modern trends in the field of project management and a series of opportunities that IPMA Serbia organizes for students, such as Project Management Championship – PMC 2022 and Global eCollaboration – GeCCo.
We hope for the successful cooperation in the realization of numerous projects in the future.